UPCOMING EVENTS
None currently scheduled.
PREVIOUSLY

March 25, 2021, nationally (live virtual)
The Cannabis Chemistry Subdivision of the American Chemical Society hosted Avery Gilbert at its monthly Journal Club. Gilbert's topic was "Cannabis terpenes: Cultivar markers, aroma sources, or active ingredients?" A Q&A session moderated by Nigam Arora, PhD, followed the presentation. The event was open to the public.

August 12, 2020, Pueblo, Colorado (virtual)
Avery Gilbert spoke at the 2020 Conference of CSU-Pueblo's Institute of Cannabis Research. His topic was "The aroma of Cannabis: Chemical, commercial, and legal aspects."

July 14, 2020, Chicago, Illinois (virtual)
Avery Gilbert spoke to the Institute of Food Technologists annual meeting as part of a symposium on Sensory and Consumer Evaluation of Products Containing Cannabinoids. His presentation was titled "Quantitative sensory analysis of Cannabis-based products".
August 14, 2019, Chicago, Illinois
Avery Gilbert spoke to the Brewers Summit of the Anheuser-Busch Brewers Collective. Titled "Field of Dreams: From Hopyard to Grow House," his presentation compared and contrasted hops and cannabis, covering botany, chemistry, product formulation, and consumer experience.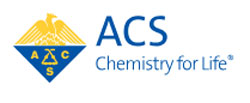 April 3, 2019, Orlando, Florida
Avery Gilbert spoke about "Chemical and Genetic Origins of Strain-specific Aroma in Cannabis sativa L.", at the New Frontiers in Cannabis Symposium, which was held as part of the American Chemical Society's 2019 National Meeting.

October 16, 2018, Boulder, Colorado
Avery Gilbert gave the keynote talk at the 3rd Workshop on Multisensory Approaches to Human-Food Interaction. The workshop was held in conjunction with the 20th ACM International Conference on Multimodal Interaction. Gilbert's presentation was titled "The Budtender as Psychophysicist: Fragrance and Flavor in the Emerging Market for Legal Cannabis."

April 18, 2018, Bonita Springs, Florida
Avery Gilbert presented a poster with his latest cannabis aroma research at the 40th annual meeting of the Association for Chemoreception Sciences (AChemS). Co-authored with Joseph A. DiVerdi, the poster was titled "Quantitative Sensory Description of Strain-specific Cannabis Aroma Profiles." It was part of the evening poster session.

March 10, 2018, Austin, Texas
Avery Gilbert was a panelist on Binding Emotion & Memory: Science, Story & Scent at the South By Southwest conference. The hour-long session was part of the IEEE-sponsored Tech for Humanity Series.

April 24, 2017, Fort Collins, Colorado
As part of the on-going Science on Tap series in Fort Collins, Avery Gilbert presented "The Science of Smell: Understanding Human Odor Perception." The free event took place at The Wolverine Farm Letterpress & Publick House, located at 316 Willow Street. "Come for the beer, stay for the science."

April 13, 2017, New York, New York
Columbia University's Presidential Scholars in Society and Neuroscience presented "The Human Sense of Smell," a program moderated by Ann-Sophie Barwich. Philosopher Barry Smith and scientist Don Wilson were the speakers; Clare Batty and Avery Gilbert were the respondents. The public event was held at The Italian Academy at Columbia University.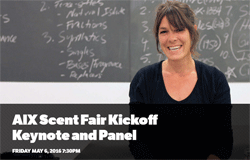 May 6, 2016, Los Angeles, California
As part of the AIX Scent Fair at the Hammer Museum, Avery Gilbert joined a panel moderated by the Institute for Art and Olfaction's Saski Wilson-Brown.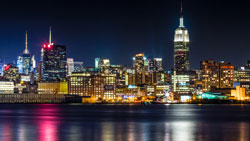 March 22, 2016, Weehawken, New Jersey
Avery Gilbert spoke to a joint meeting of the New York Society of Cosmetic Chemists and the American Society of Perfumers at the Chart House in Weehawken, NJ. The title of his presentation was The Golden Age of Fragrance and How We Got Here.
May 6, 2015, Chicago, Illinois
Avery Gilbert spoke at the mid-year meeting of the Consumer Specialty Products Association in Chicago. His presentation to the Air Care Division Program was titled What the Nose Knows: Multisensory Expressions of Scent in Everyday Life.
June 12, 2014, New York, New York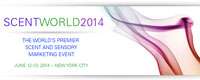 Avery Gilbert will be the opening speaker at ScentWorld 2014 in New York City. His topic is how to make sensory strategies part of an integrated marketing campaign. Conference information and registration can be found here. Conference is at the Metropolitan Pavilion, 125 W. 18th Street. Gilbert's talk begins at 8:30.
June 20, 2013, Sydney, Australia

Avery Gilbert was a guest on The Project, a current affairs show airing nationally on Australia's Network Ten. He discussed smelly topics with panelists Peter Helliar, Charlie Pickering, Carrie Bickmore and Natasha Stott-Despoja.
April 23, 2013, Los Angeles, California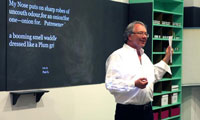 As a fundraiser for the Institute for Art & Olfaction, Avery Gilbert led a workshop on The Art & Science of Synesthesia at the IAO headquarters in the LA Mart.
October 17 & November 20, 2012, New York City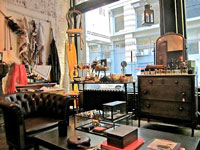 Avery Gilbert led workshops on The Art & Science of Synesthesia, hosted at MiN New York. Participants joined in an interactive exploration of synesthesia, the multisensory phenomena that connect smell, sight and sound and that all of us experience to a greater or lesser degree. Synesthesia has inspired artists, musicians, poets and perfumers, and the workshop offered ways these associations can be used in art, performance, and product design.
December 2, 2011, Kennett Square, Pennsylvania
Avery Gilbert spoke at the Charles F. Patton Middle School on the science of smell as part of the Hadley Memorial Fund series of cultural and entertainment programs.
June 4, 2011, New York City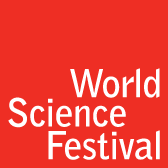 Dr. Gilbert spoke at the sold-out World Science Festival event "Scents and Sensibilities: The Invisible Language of Smell." Other panelists were Leslie Vosshall, Sissel Tolaas, and Consuelo De Moraes. The event took place at the New School's Tishman Auditorium.