MEDIA
August 17, 2021

A Bloomberg Businessweek story by Zach Schonbrun on the future of digital noses features a quote from Avery Gilbert.
March 16, 2021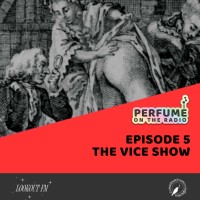 Avery Gilbert was interviewed on air by Perfume on the Radio host Saskia Wilson-Brown for Episode 5—The Vice Show. Gilbert discusses the aromas of cannabis, how they might solve the confusion around strain names, and the similarities between cannabis, perfume, whiskey, and wine. You can listen to the episode here. Gilbert's segment begins 16 minutes in.
January 21, 2021

Avery Gilbert was interviewed by Robert Camuto, an editor at Wine Spectator who lost his sense of smell after a recent bout with COVID-19. Camuto describes the experience of loss and recovery in a new column.
February 28, 2020

Writing at marijuana mega-website Leafly.com, Celia Gorman asks "Can police really smell cannabis in you car?" She interviews Avery Gilbert and describes his involvement as an expert witness in a Colorado court case about illegal possession.
July 23, 2019

MOLD, the magazine about designing the future of food, features an article on Avery Gilbert's startup company Headspace Sensory LLC. Writer Jenny Eagleton describes the company's goals in "How Headspace Sensory is building a scent-based lexicon for the cannabis industry".
June 7, 2018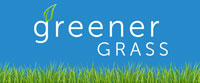 On the Greener Grass podcast, host Lex Pelger interviews Avery Gilbert about his career in the science of smell and his new efforts to create objective aroma profiles for different strains of cannabis.
June 2, 2018

Writing for The Hustle's blog, Zachary Crockett interviews a couple of the original players to learn why DigiScents failed on its promise to bring smells to the internet.
May 8, 2018

At Playboy.com, Stacey Marcus quotes Avery Gilbert as she explores the psychology of pheromones in "The Sexiest Cologne Can't Be Bottled."
February 7, 2018

In Denver's cultural journal Westword, writer Madeline St. Amour reports on the new study on cannabis aroma by Avery Gilbert and Joseph DiVerdi that was published in PLOS ONE.
November 27, 2017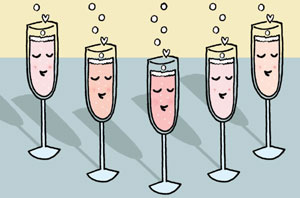 Wine Enthusiast writer Jameson Fink enlists smell psychologist Avery Gilbert in support of a controversial position in the world of champagne: the olfactory superiority of the flute over standard tulip-shaped wine glasses.
September 25, 2017

What does autumn smell like in the San Francisco Bay Area, where the changes of season are relatively undramatic? Alissa Greenberg gets into the details for Bay Nature magazine, and queries California-raised Avery Gilbert.
June 13, 2017

Daniel Kolitz at Gizmodo hosts a GIZ Asks posting on the important question "Why Does Dog Poop Smell Bad to Us but Good to Dogs?" Among a lineup of scientists responding is Avery Gilbert, who offers an analogy: "Dogs don't approach sh*t as an aesthetic experience—they treat it as a source of social information, like an olfactory Instagram."
May 16, 2017

Eric Spitznagel at Vice Tonic explores the science behind the age-old saying "he who smelt it dealt it." The story quotes Avery Gilbert on the difference between physical models of ideal gases and the more complicated plumes found in real life.
May 14, 2017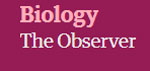 In The Guardian's Sunday Observer Philip Ball covers a new Science article by John McGann alleging that 19th Century scientist Paul Broca is to blame for the notion that humans have a weak sense of smell. The story quotes Avery Gilbert taking issue with McGann's view of Broca.
February 19, 2017

Robert F. Service at Science magazine writes about the new DREAM Challenge paper by Keller et al. that seeks to predict a molecule's smell from a set of physical parameters. The story quotes Avery Gilbert on the significance of the findings.
November 28, 2016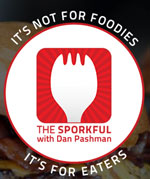 On The Sporkful podcast, host Dan Pashman joins Planet Money host Stacey Vanek Smith to delve into the mystique of truffles. They speak with Avery Gilbert about how price and rarity contribute to this prized flavor experience.
October 28, 2016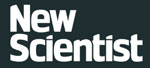 Science writer Bob Holmes reports for New Scientist on the attempt to create an algorithm to predict how molecules smell. He includes a quote from Avery Gilbert.
October 17, 2016

Science writer Courtney Humphries explores the art and science of bitter taste in Cook's Science with a special look at hops and beer. She tastes some local IPAs in Fort Collins, Colorado with Avery Gilbert.
September 12, 2016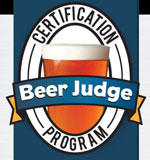 Master Judge Andrew Luberto interviews Avery Gilbert about the role of retronasal olfaction and the psychology of scent, and how they impact the sensory experience and judging of beer. His article appears in the newsletter of the Beer Judge Certification Program.
July 27, 2016
Luke Clancy's Culture File on Raidió Teilifís Éireann (Ireland's National Public Service Broadcaster) features an 8-minute segment with Avery Gilbert in which they discuss the Sensory Craft Movement and fragrance opportunties in Colorado's legal cannabis business.
July 7, 2016

Courtney Humphries quotes Avery Gilbert as she writes about how "We weren't designed to appreciate good perfume" for "noise"-themed issue No. 38 of science magazine Nautilus
June 23, 2016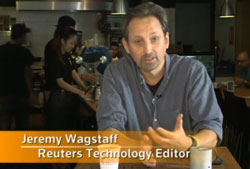 Reuters Technology Editor Jeremy Wagstaff reviews the landscape of commercial odor-sensing technology, and gives Avery Gilbert the closing quote.
May 24, 2016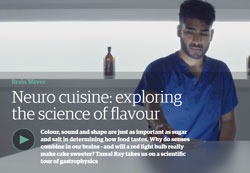 Amy Fleming writes on the new art and science of neurocuisine for The Guardian and quotes Avery Gilbert.
April 4, 2016

Journalist Irina Czarnowska at Polish newspaper Dziennik Gazeta Prawna interviews Avery Gilbert for a story on how smells affect our lives.
February 11, 2016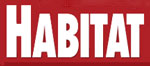 Adam Bulger at Habitat, a magazine for board members and property managers at co-ops and condos, talks to Avery Gilbert in a piece on how to handle odor complaints.
January 7, 2016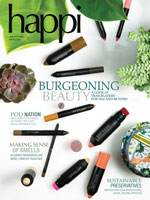 HAPPI Editorial Director Tom Branna interviews industry fragrance experts including Avery Gilbert for a story on the current scene in household product perfumery.
September 23, 2015

Hannah Keyser at mental_floss asks "Can You Smell All The Smell Out of Something?" Avery Gilbert tells her that under some circumstances it might be possible.
August 12, 2015

Laura Piccinini interviews Avery Gilbert for her piece "Che odore ha la tua città" in D, Italian newspaper la Repubblica's weekly style magazine.
August 8, 2015

Lindsay Tucker writes about David Edwards' oPhone system in "But First, Let Me Take a Smelfie." She interviews Avery Gilbert who notes that the invention is best thought of as a "pocket smell-generator" with applications including "an aroma alarm clock" or "a digital whoopee cushion."
July 14, 2015

Linda Flam, writing at the Health blog on NBC's Today website, talks to Avery Gilbert about the delight we take in the smells of summer and the psychological basis for those feelings.
June 22, 2015

CBC Radio show The Current turns its By Design series to the sense of smell with a broadcast on "Mapping urban smellscapes: Designing cities through scent." Host Piya Chattopadhyay interviews smell mappers, urban planners, and sensory psychologist Avery Gilbert. You can listen to the episode here.
May 19, 2015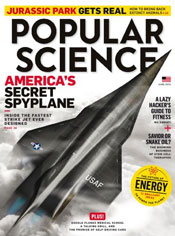 In the June 2015 issue of Popular Science writer Daniel Engber asks "Can you get a smell stuck in your head?" He interviews Avery Gilbert on the topic of involuntary smell memory. The story appeared online here.
March 12, 2015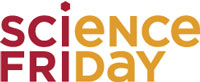 NPR's Science Friday SciArts blog features a story by Chau Tu called "The Art of Scent in Los Angeles". She covers the Institute for Art and Olfaction and its mission to make perfumery accessible to the public. IAO advisor Avery Gilbert is quoted on the history of the fragrance industry.
February 26, 2015

Alastair Gee writes on "The Uneducated Nose" at The New Yorker's Elements blog. He opens the piece by referencing Avery Gilbert's review of olfactory imagery in Fifty Shades of Grey by E.L. James.
February 22, 2015

The weekend edition of NPR's All Things Considered included a segment by Chloe Prasinos called "The Scents And Sensibility Of LA's Nosy New Perfume Enthusiasts". It describes the Scent Bar in Los Angeles and the Institute for Art and Olfaction. Smell scientist Avery Gilbert is interviewed about the connection between smell and memory.
February 14, 2015

Barbara Herman interviews Avery Gilbert about pheromones for a Valentine's Day edition of the Pulse feature at International Business Times.
September 10, 2014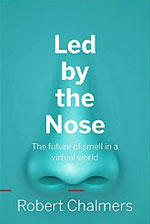 In his new e-book Led by the Nose: The Future of Smell in a Virtual World, journalist and author Robert Chalmers interviews Avery Gilbert and others about the science of odor perception and the societal impact of new digital scent technologies.
April 25, 2014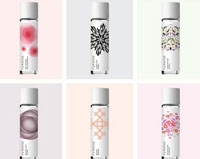 The Wall Street Journal's Celia Ellenberg takes digital perfume finders on a test drive and quotes Avery Gilbert.
March 20, 2014


A new paper in Science reports that humans can discriminate more than a trillion odors. Avery Gilbert was quoted about the results in a story by Meeri Kim in the Washington Post, in a post by Ed Yong on the National Geographic's science blog, and in a story in ScienceNews by Bruce Bower.
February 7, 2014

Tom Branna, Editorial Director of HAPPI, quotes Synesthetics, Inc. founder Avery Gilbert on the impact of fragrance bans on the practice of creative perfumery: "The ban on oakmoss, by itself, will deface 200 years of Europe's cultural legacy. One would think this would spur ferocious resistance from the industry. Yet all we hear is the sound of chirping crickets."
September 15, 2013

On WCCO radio in Minneapolis, host Jearlyn Steele interviewed Avery Gilbert about the power of smell and how scented movies may be coming to theaters and your living room.
July 16, 2013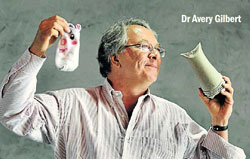 "When journalist Kayla Osborne arrived at work ready to conduct an interview with leading smell scientist Avery Gilbert, she was not prepared to smell body and foot odour from a bottle." Hills News, Sydney, Australia.
June 20, 2013

Avery Gilbert was a guest on The Project, a current affairs show airing nationally on Australia's Network Ten. He discussed smelly topics with panelists Peter Helliar, Charlie Pickering, Carrie Bickmore and Natasha Stott-Despoja.
April 16, 2013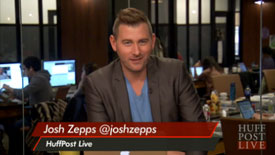 On Huff Post Live, Josh Zepps hosts a panel discussion of odor perception with guests Avery Gilbert, Stuart Firestein, Bonnie Blodgett, and Sissel Tolaas. You can watch it here.
November 5, 2012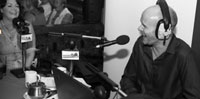 Avery Gilbert was a guest on Sean Moncrieff's afternoon show on Ireland's Newstalk FM 106-108. They covered a range of topics, including the "body under the bed" urban legend which turns out to be true.
November 4, 2012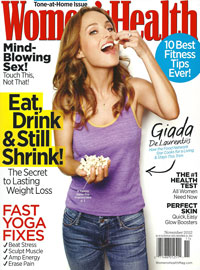 In the November issue of Women's Health, Krista Bennett DeMaio quotes Avery Gilbert on the psychology of gender-bending perfume.
August 25, 2012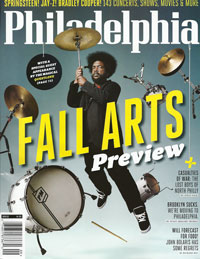 In the September issue of Philadelphia Magazine, editor Christine Speer Lejune gives an incisive description of the local smellscapes and quotes Avery Gilbert on his olfactory impressions of the city.
June 1, 2012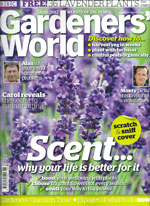 Avery Gilbert has a piece in the June issue of the BBC's Gardeners' World magazine. It's called "The science of scent: Why do flowers smell?"
March 5, 2012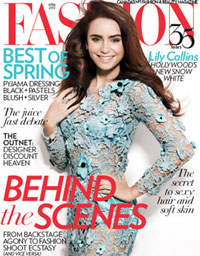 In the April issue of the Canadian magazine Fashion, Sarah Daniel writes about a peculiar feature of the fragrance business--the way sons and daughters of perfumers often follow in their parent's footsteps. She quotes Avery Gilbert on the guild-like nature of the profession.
September 30, 2011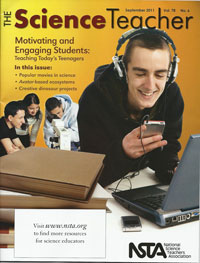 Megan Sullian interviews Avery Gilbert for the Career of the Month feature in The Science Teacher, a publication of the National Science Teachers Association. Career of the Month is based on interviews with professionals who use science in the workplace.
June 21, 2011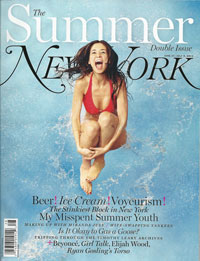 Molly Young tackles the topic of "The Smelliest Block in New York" for the magazine's summer issue. Her verdict: Broome Street between Allen and Aldridge. She takes Avery Gilbert on an olfactory tour of the area in an attempt to locate the source of the stench.
May 9, 2011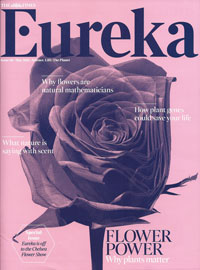 Eureka is the monthly science magazine that appears in the Times of London. The May issue is all about plants and Avery Gilbert contributed a piece on plant scents titled "Whispers in the Wind."
March 13, 2011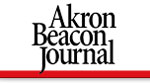 Mary Beth Breckenridge of the Akron Beacon Journal interviews Avery Gilbert about home fragrancing and the biology and psychology behind consumer preferences.
February 17, 2011

In The Telegraph, BBC quiz show writers Molly Oldfield and John Mitchinson complie some Quite Interesting facts about cooking, including Avery Gilbert's speculations about how cooking influenced the evolution of the human sense of smell.
January 25, 2011

Times of London feature writer Damian Whitworth asks Avery Gilbert about Elton John's olfactory impression of dirty diapers. The story---headlined "Don't go breaking a fart . . ."---is behind the paper's subscription wall, but you can read about it here.
September 25, 2010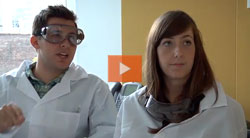 Hosts Sarah and David interview Avery Gilbert for Smell Talk, a short video on CollegeHumor.com. Topics include babies, farts, and whether science can create a synthetic replica of Sarah Schneider's body scent.
June 14, 2010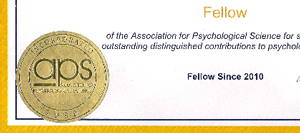 The board of directors of the Association for Psychological Science has voted to honor Avery Gilbert as an APS Fellow. Fellow status recognizes "members who have made sustained outstanding contributions to the science of psychology in the areas of research, teaching, service, and/or application." Gilbert blogged about his reaction to the award here.
June 11, 2010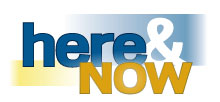 Host Deborah Becker interviews Avery Gilbert for WBUR-FM's "Here & Now" show. The topic: "Can A Billboard That Emits A Beefy Smell Sell Beef?" You can listen to it here.
April 14, 2010

Avery Gilbert was interviewed by Alex Gallafent for Public Radio International's show "The World." The segment is titled "The Sweet Smell of Literature." You can listen to it here.
March 12, 2010

Holly Leber at the Chattanooga Times Free Press wonders why men smell the way they do and why women like it (or don't). Avery Gilbert gives her some insight.
February 27, 2010

Toronto Star Feature writer Nancy J. White uses the recent "smell of virtue" study to explore the effects of smell on behavior and cognition. She quotes one of the study's authors as well as Northwestern University neuroscientist Jay Gottfried and What the Nose Knows author Avery Gilbert.
February 22, 2010

AudioFile Magazine gives reader Jeff Woodman's narration of What the Nose Knows a positive review. The audiobook version from Audible, Inc. is available here.
February 14, 2010

Writer Courtney Humphries takes a look at new research into how smells affect us. She finds that the traditional emphasis on mood and emotion is giving way to explanations that involve cognition. For her piece in The Boston Globe she interviews Avery Gilbert about the down-grading of the idea of the "raging reptilian brain".
January 24, 2010

In an article on scent marketing in India, Financial Express reporter Kiran Yadav quotes Avery Gilbert on recent examples of companies using scent to speak to consumers.
December 12, 2009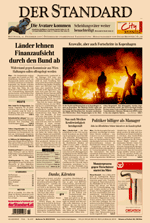 Editor Stephan Hilpold at the Austrian newspaper Der Standard interviews Avery Gilbert about the sense of smell.
November 9, 2009
Author, blogger and all-around 'fume head Katie Puckrik interviews Avery Gilbert on a variety of smelly topics in this ten-minute video on her popular YouTube channel called "Katie Puckrik Smells".
November 7, 2009

Connecticut Public Radio host Faith Middleton interviews Avery Gilbert about his book and the science of smell. You can listen here.
August 15, 2009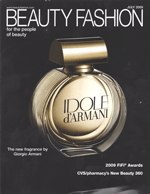 Avery Gilbert makes another appearance in Beauty Fashion with an essay called "Who Speaks for Perfume?" It appears in the July issue of the leading professional journal for cosmetics and fragrance. Download the essay here.
June 25, 2009
The judges for the 2009 Science Book Prize given by the Royal Society of London have selected What the Nose Knows as one of six titles on their short list of finalists. The winner of the prize will be announced on September 15 and receive £10,000.
May 30, 2009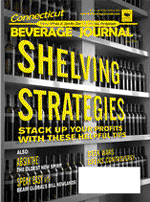 Suds expert Jack Kenny writes The Beer Column for the Connecticut Beverage Journal. In the June issue he reviews What the Nose Knows from the point of view of someone in the beer, wine, and spirits business. The sections on complex odors, the psychology of sniffing, and the dubious value of palate cleansers are among those that appeal to him. His conclusion: it's "a book that anyone who uses their nose for business or pleasure should have in his or her library."
May 26, 2009
The Royal Society of London announced the nominees for its 2009 Science Book Prize. What the Nose Knows is one of the thirteen titles that made the list. The thirteen nominees will be whittled down to a short list of finalists on June 25. Short-listed authors receive £1,000.
April 22, 2009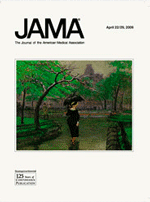 "Avery Gilbert is the David Sedaris of the nostril, the Mark Twain of the nasal passages." That's the opinion of Alan R. Hirsch, MD, who reviews What the Nose Knows in this week's edition of JAMA--the Journal of the American Medical Association. You can read his entire review here.
April 15, 2009
Kristin Tillotson of the Minneapolis Star-Tribune interviews Avery Gilbert in advance of his talk this coming Saturday evening at the Bell Museum of Natural History on the University of Minnesota campus. Find out what he really thinks about the smell of horse manure. (Event details here.)
March 28, 2009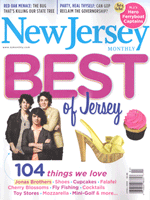 Writer Steven Mintz interviews Avery Gilbert about odor perception and the smellscapes of New Jersey in the just-released April issue of New Jersey Monthly.
March 3, 2009
Finalists for the 2008 Los Angeles Times Book Prizes have been announced. Avery Gilbert's What the Nose Knows has been nominated for the Science & Technology prize. Winners will be revealed in a ceremony in Los Angeles on April 24th, followed on the 25th and 26th by the 14th annual Los Angeles Times Festival of Books, on the UCLA campus.
February 16, 2009
WNYC radio host Leonard Lopate interviews Avery Gilbert about the science of smell. The twenty-minute segment can be heard right here.
February 13, 2009

Charmaine Chan writes about how companies are using signature smells in a bid to win customers. She interviews scent branding maven Simon Faure-Field and smell scientist Avery Gilbert. The story appears on the South China Morning Post website (registration required).
February 9, 2009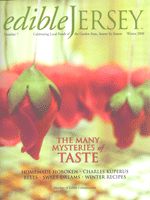 Fran McManusinterviewed sensory experts from around the Garden State, including Avery Gilbert, for the Winter issue of Edible New Jersey. Her article about learning to sharpen one's palate can now be downloaded here in its entirety.
February 2, 2009
Attention teens and librarians! Francisca Goldsmith, writing in the School Library Journal, recommends WTNK as a "perfect choice for teens interested in science." Why? Because the author is "a marvelous storyteller" who "leads readers from tales that amaze to facts that amuse, interspersing opportunities for unabashed wonder."
And also because "The author's prose is flawless . . ."
February 1, 2009
Dr. Craig Warren, The Sense of Smell Institute's Scientific Affairs Director, reviews WTNK in the Winter 2009 issue of Fragrance Forum. Download a copy here.
January 26, 2009
Anchorage Public radio host Dr. Thad Woodward interviews Avery Gilbert on his show Line One - Your Health Connection. They talk about the biology and psychology of smell and take calls and emails from listeners. You can download the MP3 audio here.
January 24, 2009
This week's issue of New Scientist features Ten sci-fi devices that could soon be in your hands. Coming in at number ten is smell-o-vision: "imagine the impact of TV and video games if scenes were accompanied by their aromas." Writer Bijal Trivedi quotes Avery Gilbert on the possibility.
January 9, 2009

Beth Case at The Wine School reviews WTNK. She finds it "delightful and enlightening" and "full of surprising facts." Case says, "Gilbert's pursuit of olfaction is science writing at its best as it does not read 'sciencey.'" She calls the author a "true connoisseur of the senses" who has "written a book rich in curiosity that is as beguiling as it is educating."

January 1, 2009

Andrew McKeever of the Manchester Journal interviews Avery Gilbert about his upcoming "First Wednesdays" lecture in Manchester, Vermont.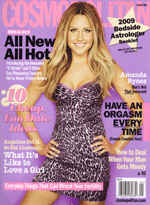 Avery Gilbert lends some multisensory advice to Cosmopolitan magazine for "The Cosmo Couple Quiz," which explores each partner's dominant sense.
December 15, 2008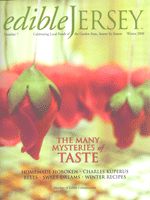 Fran McManus writes about learning to sharpen one's palate in "A Sense of Taste," which appears in the Winter 2008, issue of Edible Jersey. She interviews sensory experts from all around the Garden State, including Avery Gilbert. UPDATE: Download the entire article here.
December 5, 2008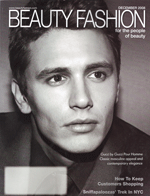 Avery Gilbert's essay "Psychology and the Appreciation of Perfume" appears in the December issue of Beauty Fashion, the professional journal of the cosmetic and fragrance industry. Download the essay here.
November 22, 2008

Deidre Woollard at Luxist read WTNK and found it "fascinating."
October 18, 2008

This week's issue of the online Sniffapalooza Magazine features editor-in-chief Raphaella Brescia Barkley's interview with Avery Gilbert. They cover a lot of territory, from Gilbert's experiences at Givaudan-Roure Fragrances to what inspired him to write What the Nose Knows.
The issue also includes a review of WTNK by Kathy Patterson. She says, "I strongly recommend this entertaining read to all of my fellow scent-o-philes."
October 15, 2008
Debbie Alan, host of the internet radio program On the Home Stretch, interviews Avery Gilbert about lots of smell topics from WTNK. You can listen to it right here:
Over at the Perfume is Pleasure blog, fragrance maven Laura Donna posts about scent marketing and singles out the "Mall Zombies" chapter from WTNK. Her overall take on the book: it's "chock-full of cultural, psychological, and smell-ogical insights conveyed in zesty, flowing prose." She finds the style "erudite yet warm and friendly."
October 12, 2008
The Perfume Shrine blog reviews WTNK and notes its take-down of Marcel Proust as the iconic bard of smell memory: "you [will] never see Marcel Proust with the same eye again and if you have sat through Swann's Way into your literary pilgrimage with the inward impatient questioning 'where are those promised odour landscapes?', it will provide welcome vindication."
The New York Times Book Review features WTNK and posts the entire first chapter online.
October 10, 2008
Morning news anchor Maggie Rodriguez takes a sniff test and interviews Avery Gilbert about smell on the CBS Early Show. Watch the video clip right here (it follows an ad):
October 8, 2008
Joseph Wilson, writing in NOW Toronto, reviews WTNK. He says "In page after page of sensual descriptions, Gilbert imparts to the reader his passion for the world of smell."
October 5, 2008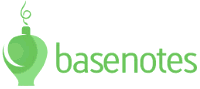 Perfume blogger JaimeB offers another take on WTNK in his post on "What makes a trained nose?" at basenotes.net.
September 8, 2008
Avery Gilbert is now blogging! Catch his commentary on the science and culture of smell at FirstNerve.com. Why's it called First Nerve? Read the first post to find out.
August 20, 2008
During the entire second hour of the Radio Times show, WHYY-FM host Marty Moss-Coane interviews Avery Gilbert about WTNK and they take calls from listeners with all kinds of stinky stories and nosey questions. To hear the show for free via Real Audio click here for the Radio Times Archive.
August 16, 2008

Perfume blogger Marcello A. reviews WTNK at Now Smell This.
August 14, 2008
Gary Beauchamp, director of the Monell Chemical Senses Center in Philadelphia, reviews WTNK in this week's issue of the journal Nature.
August 10, 2008
Reporter William Loeffler interviews Avery Gilbert about WTNK and related topics in an article for the Pittsburgh Tribune-Review.
August 8, 2008
Professor Stuart Firestein of Columbia University reviews WTNK in the new issue of the journal Science. He calls it an "enticing history of the uses and misuses of scent" that "offers a great deal of fun as well." The review appears in the August 8 issue (volume 321, page 774) and can be found online here (registration required).
August 2, 2008
Chef and radio host Jim Coleman interviews Avery Gilbert about the role of smell in flavor, food, and wine. Among the topics they cover: how to sniff , the sociobiology of cooking, and the key traits of olfactory imagination. The show aired on the WHYY-FM show A Chef's Table. Find the podcast free here. (Gilbert appears at the beginning and again at 38:00 into the show.)
August 1, 2008

Alana Range from the New York Academy of Sciences interviews Avery Gilbert for a Science & the City podcast about WTNK and the psychology of odor perception. You can listen to the interview here or get it for free on iTunes.
July 27, 2008
New York Post reporter Susannah Cahalan interviews smell scientist Avery Gilbert about an offensive and hard to locate smell in an article titled "Mystery of the South St. Stinkport."
Ron Kirbyson reviews WTNK in the Winnipeg Free Press. He says it is written with "a lively sense of humour" and "a lively style."
July 16, 2008
Former anosmic Mick O'Hare reviews WTNK for New Scientist. He finds the book to be "remarkably entertaining, and a great read for anyone seeking a tour that awakens the senses." O'Hare says "it is hard to resist the sheer pleasure of reading the factoids packed into this book."
July 13, 2008
Hosts David Alpern and Kathryn Herzog interview Avery Gilbert about the science of odor perception for the Newsweek on Air radio program. You can listen here or download the podcast free from iTunes (interview begins at 35:45).
July 12, 2008
Anne Underwood, writing in Newsweek, calls WTNK a "an entertaining romp through the science of smell."
July 6, 2008
Reviewing WTNK in the Cleveland Plain Dealer, critic Fred Bortz says "the book has sensibilities to suit almost any reader's taste."
July 3, 2008
Perfumer Laurie Erickson of Sonoma Scent Studio interviews Avery Gilbert about his research into olfactory synaesthesia--the phenomenon in which smells are associated with specific colors and sounds. You can read the interview on her blog Perfume in Progress.
July 2, 2008
Peter Dykstra at CNN's SciTech Blog recommends WTNK for summer reading, calling it "a great book on an overlooked topic." He also says that author Avery Gilbert "combines a scientist's sense of wonder" with "a scent-making professional's sensibility, and a slightly Beavis + Butt-Head-like fascination with aroma."
At The Globe and Mail, columnist Michael Kesterton shares Jennifer Fisher Wilson's fascination with the story of scented butterflies told in WTNK. He writes about it in his Social Studies column.
July 1, 2008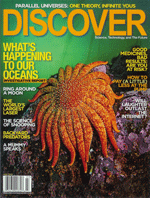 Jane Bosveld highlights parts of WTNK in the July issue of Discover magazine on page 72.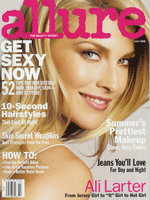 Contributing editor Brooke Le Pore Trench interviews WTNK author Avery Gilbert and other experts about "What Is Sexy?" in the July issue of Allure magazine on page 114.
June 30, 2008

The New York Observer's reviewer Adam Begley calls WTNK "smart, eminently readable" and "a lighthearted book, packed with curious tidbits."
June 27, 2008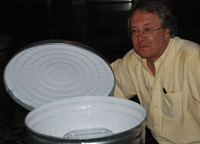 photo by Annette Heist
Author Avery Gilbert and NPR Science Friday guest host Joe Palca discuss the science of smell and take calls from listeners. Listen to or download a podcast of the program here.
June 23, 2008

"Smell Ya Later? Not if that smell goes extinct." Jennifer Fisher Wilson, the science reporter for Annals of Internal Medicine, reviews WTNK at The Smart Set.
June 23, 2008
Fragrance blogger Lucy Raubertas reviews WTNK on her blog Indieperfumes.
June 11, 2008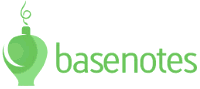 Anya McCoy, artisan perfumer and president of the Natural Perfumers Guild, reviews WTNK at basenotes.net.